Background
Each year, the Innovation Center hosts an event to showcase emerging fast-growth companies to the Oregon investment community.
Challenge
In prior years, attendees did not associate the Venture Forum with the Innovation Center, or it's COiN (Connect Oregon Investor Network) program. In short, the event had no real branding.
Results
PureBlend designed a "look" for the event, which carried through to invitations, name badges, signage, PowerPoint presentations, and this book— which documents the event's schedule, presenters, hosts, and sponsors.
COiN Venture Forum
Materials for Annual Event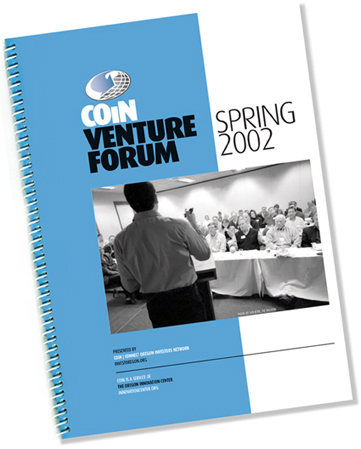 ---