ìPureBlend infused our website our mission of with dignity, pride, and self-respect.î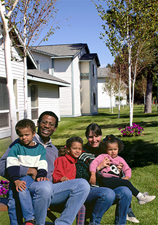 For those receiving housing assistance, thereís often the potential for embarrassment, or low self-esteem. Weíre out to accomplish the very oppositeó to foster our residents dignity through quality, affordable housing. Thatís one reason why CORHAís developments are on par with mainstream housing.
PureBlend never forgot our mission, and made ìfostering dignity through affordable housingî our websiteís theme. They shrewdly redesigned our old websiteís institutional look into a mainstream, upscale statement of respect for our residents. They really captured our energy and compassion.