ìPureBlend transformed our mission statement into a branded marketing and communications experience.î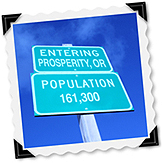 When we chose PureBlend to create our website, we didnít know theyíd be turbo-charging our campaign against poverty in central Oregon. Their preparation was extraordinary. After studying our Regional Plan, they designed and built a website that represents the very inspirational soul of our organization. Our site has become an organizing principle for everything from our marketing, community and press relations, to internal communications.
PureBlend simply anticipated our every need, then surpassed it. At times, I swear theyíre reading our minds.